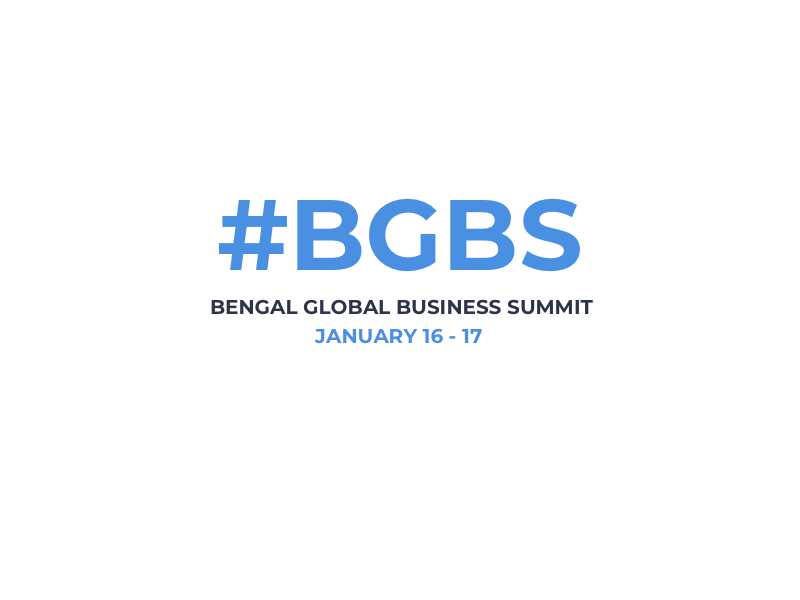 Bengal Means Business - Bengal Global Business Summit 2018
The Bengal Global Business Summit (BGBS) is the Government of West Bengal's massive outreach program for industrialists and business leaders across the globe to make use of the growing business opportunities in the state. The last three editions of BGBS brought significant investments to the state in sectors ranging from fisheries to power and mines. Germany , Japan , Italy and Poland were the partner countries in the 2017 edition of the BGBS which attracted investments to the tune of 2.35 lakh crore to the state. This is significant given the history of the political economy of the state.
The welcomeness and appeal of the Bengal Global Business Summit is unique fromthe Business Summit of the other states in that it sends a strong message to the industrialists and business tycoons across the world that west Bengal is all open to industrialisation driven rapid growth.
That the Summit is not just a show of symbolism is reflected in the state's consistent improvement in its ease of doing business rankings. Also according to the latest figures the state of West Bengal ranks highest in the implementation scorecard of the 340 point Business Reform Action Plan released by the Department of Industrial Policy and promotion (DIPP) to ease the regulatory ecosystem for the conduct of the business. These facts and figures do reorient that Bengal Means Business.
Seen in this backdrop , the Summit is an excellent opportunity for the industrialists, Business persons and the entrepreneurs to leverage the conducive business landscape of the state to invest, prosper and benefit. The enthusiasm and the positive response reciprocated by the business community over the last three years is win-win situation for them and the state.
The IT sector in particular has been of keen interest given the digital wave that is setting in the state. It is here that companies such as Us ( Webkrone ) find immense potential. E- commerce , fintech, customised software requirements, IT driven automation, big data management are the few examples of the current market needs as per Webkrone. There has been a felt change in the way which public sector interacts with the private sector and this is a green signal to companies like us.
Webkrone is delighted to participate in the fourth edition of the BGBS and is excited to ride the growth in West Bengal. Webkrone hopes the summit will be a gateway to a world of opportunities in Bengal.